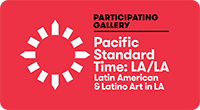 Alejandro Schomburg y Rosa
aka Alex Schomburg
Part of the Participating Gallery Program of
Pacific Standard Time: LA/LA
September 9 – 28, 2017
Schomburg Gallery is pleased to present works by Alex Schomburg.

» View works


About the Artist

During the 1940s, Alex Schomburg (b. Puerto Rico, 1905) became a comic book cover artist for Timely Comics, the company that became Marvel. Spiderman creator Stan Lee has stated "Alex Schomburg was to comic books what Norman Rockwell was to the The Saturday Evening Post ... When it came to illustrating covers, there was simply no one else in Alex's league." Schomburg brought to life such iconic characters as Captain America, the Human Torch, and the Sub-Mariner. In one short decade, the artist created over 500 comic book covers and became a legend of the Golden Age of Comics. Schomburg left the comic industry in the early 1950s to create science fiction covers for the books of notable writers. Later, he was hired to work on Stanley Kubrick's 2001: A Space Odyssey. This exhibition will explore the artistic contributions of Schomburg to the movie, comic, and science fiction worlds.


About PST: LA/LA

Pacific Standard Time: LA/LA, is a farreaching and ambitious exploration of Latin American and Latino art in dialogue with Los Angeles. Supported by grants from the Getty Foundation, Pacific Standard Time: LA/LA takes place from September 2017 through January 2018 at more than 70 cultural institutions across Southern California, from Los Angeles to Palm Springs, and from San Diego to Santa Barbara. Pacific Standard Time is an initiative of the Getty.